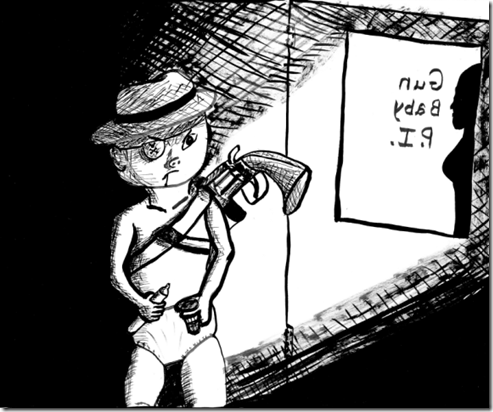 Several of us at Webcomics Community are playing around with an idea called Gun Baby: The Baby With A Gun.
It started as a phrase KidGalactus tossed out and Rob picked up. Rob's idea was a community character we could each interpret and play around with.
Obviously mine is a film noir detective version of Gun Baby.
Rob is doing a western version and other folks are doing different variations.
RealBigNuke did a great one here. I love the dialog!
Yamino did a futuristic version here. Best… rocking horse… ever!
I also did a quick pencil sketch of the church-turned-saloon for Rob's western: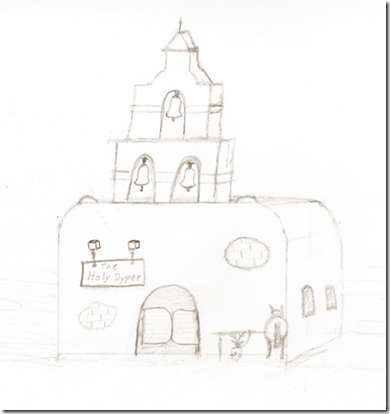 I hope we can eventually turn this into an anthology.